WSJ , THE FACE OF REAL NEWS
In the era of 'fake news', truthful representation has become increasingly more important. By showcasing the real stories of how journalists go about their investigations, The Wall Street Journal shines a light on "The Face of Real News." We created 7 x :90 web animations, 1 x :30 for broadcast, 7 x full page print ads, as well as out of home.
Gerald F. Seib, Executive Washington Editor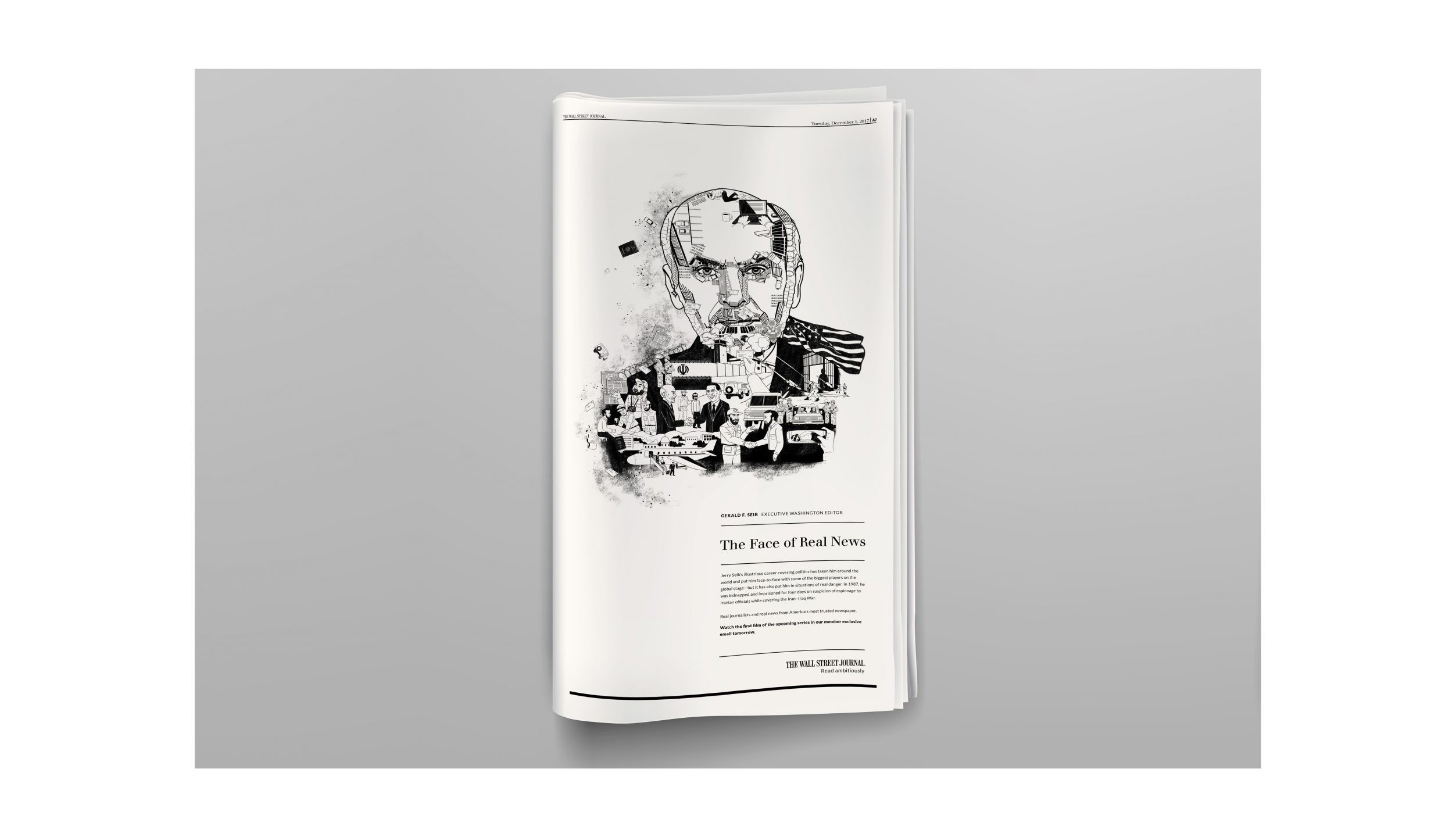 Jerry Seib's illustrious career covering politics has taken him around the world and put him face-to-face with some of the biggest players on the global stage—but it has also put him in situations of real danger. In 1987, he was kidnapped and imprisoned for four days on suspicion of espionage by Iranian officials while covering the Iran–Iraq War.
Jessica Donati: Foreign Correspondent (change below video and ad to be of Jessica Donati instead of Lingling Wei)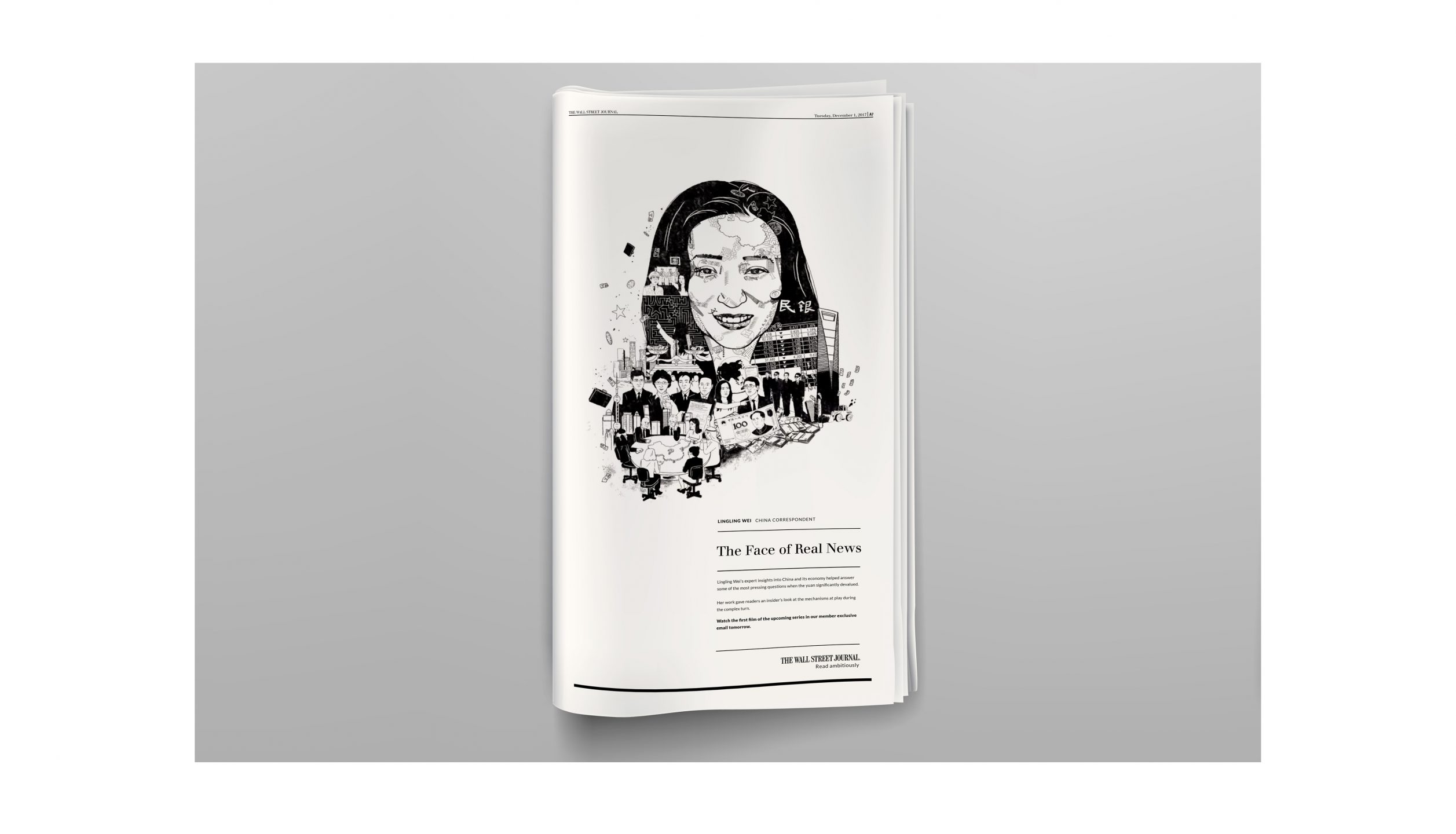 In 2013, Jessica Donati arrived in Kabul at the tail end of the U.S.'s transfer of security to the Afghanistan government. Despite the dangers, she traveled with and without military escort to report on the country's dramatic upsurge in violence.

Dana Mattioli: Mergers & Acquisitions Reporter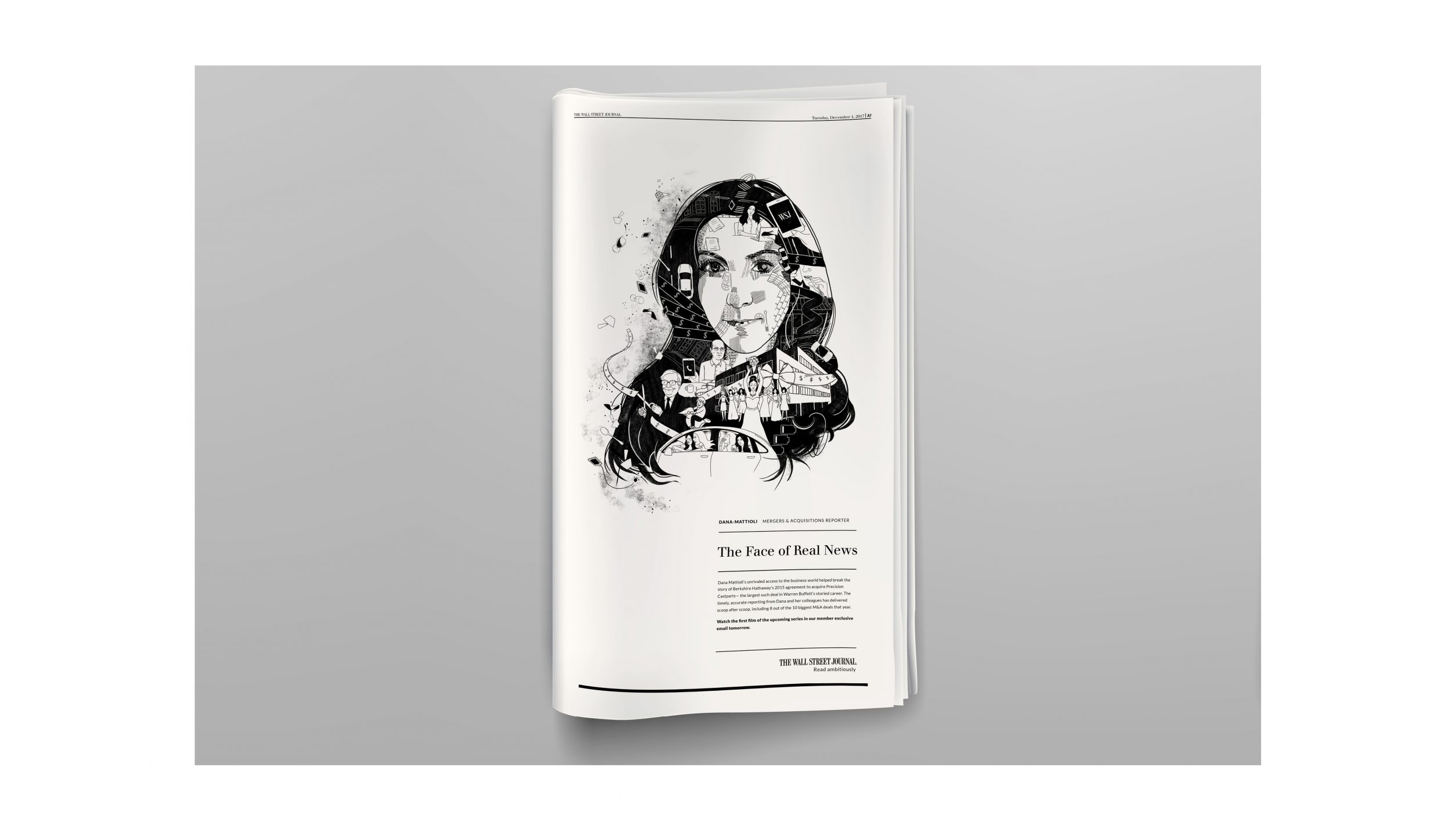 Dana Mattioli's unrivaled access to the business world helped break the story of Berkshire Hathaway's 2015 agreement to acquire Precision Castparts— the largest such deal in Warren Buffett's storied career. The timely, accurate reporting from Dana and her colleagues has delivered scoop after scoop, including 8 out of the 10 biggest M&A deals that year.
John Carreyrou: Investigative Reporter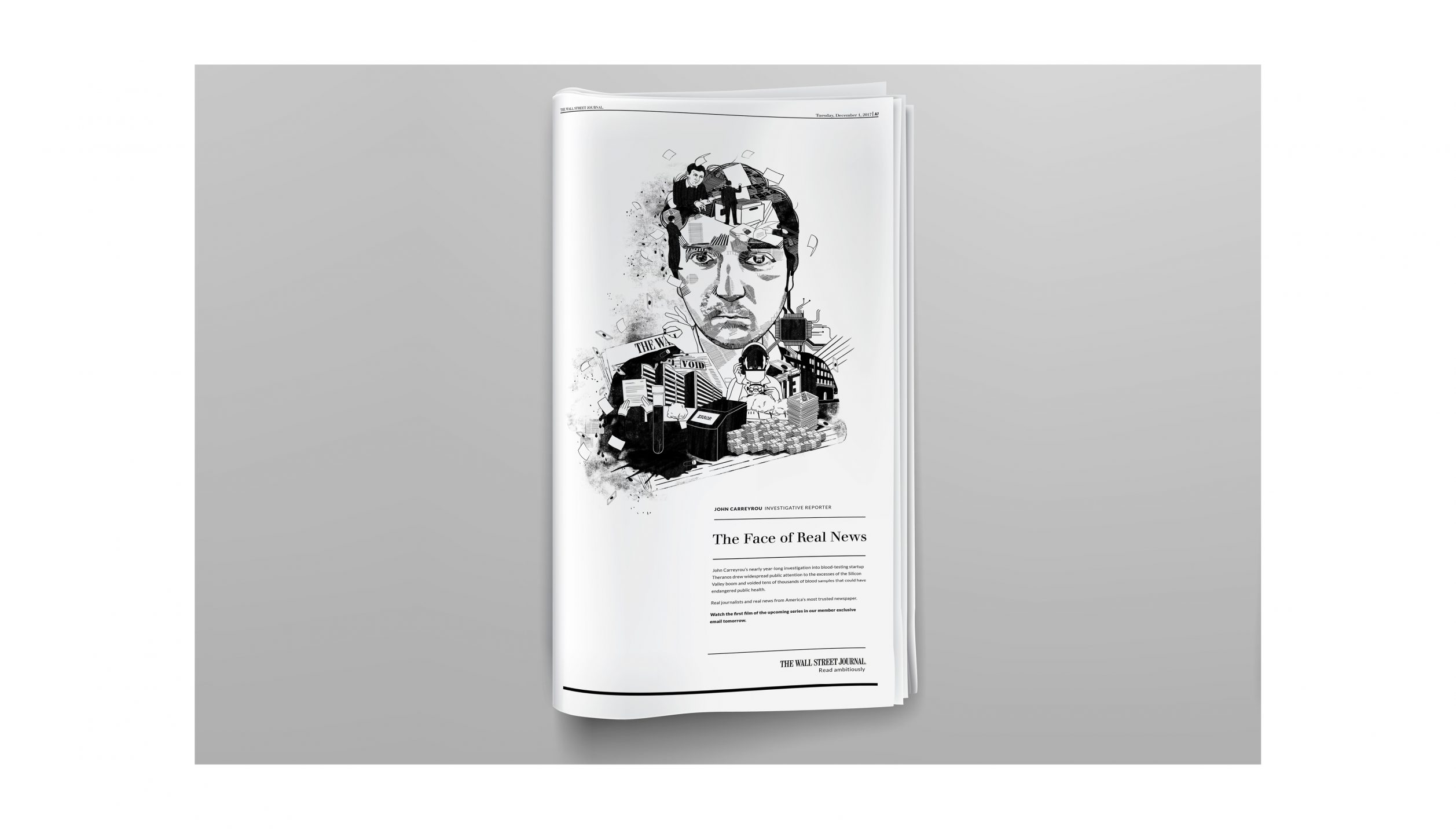 John Carreyrou's nearly year-long investigation into blood-testing startup Theranos drew widespread public attention to the excesses of the Silicon Valley boom and voided tens of thousands of blood samples that could have endangered public health. In an age where news spreads quickly, it was important to credit the source and demonstrate the important role of honest, investigative journalism.